Daven Consulting Services has the ability to assist in the development and construction of any project from inception through completion and final occupancy.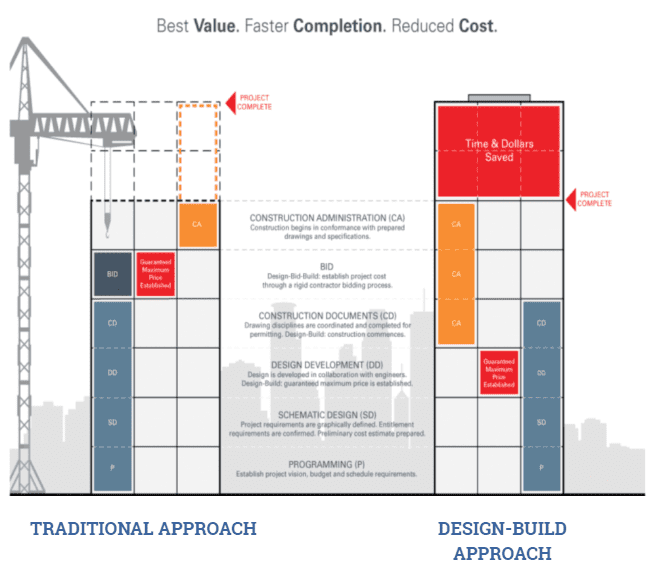 Design-Build vs. Design-Bid-Build
Best Value. Faster Completion. Reduced Cost. The integrated design-build approach is focused on delivering a high-quality building with enduring value at an overall reduced cost. This is accomplish while working as a single integrated team that meets aggressive schedules and establishes a firm price early, without shortcutting or compromising the full design process.